Both Kerry and Robert were at Vauxhall Road last Tuesday to witness a memorable night in the Club's history.
Hemel now have a trip to Bury FC on Saturday 8th November 2014 and Underwoods are offering to pay the cost of a ticket to the game and coach travel for any Under 18 who wishes to come along and support the Tudors. You will need to either be a member of the Tudors Supporters Club, or be travelling with an adult who is a member, to be eligible - a membership application form is attached to this article, Click here for details about the Tudors Supporters Club and how to join.
Anyone wishing to apply for this offer of free tickets should attend Underwoods office at 79 Marlowes (opposite the Full House) between 8am-6pm Monday or Tuesday with a parent or guardian who can provide consent (or you can take away a form for your parent to sign), take photo ID/proof of age if possible, you will be given a voucher which you will then need to take to Vauxhall Road on the evening of Tuesday 4th November - click here to read about how to redeem your voucher for tickets or email the Supporters Club secretary Chris Pelling at secretary@hemelfans.co.uk for further enquiries.
Underwoods Solicitors are very proud to be the main sponsors of Hemel Hempstead Town Football Club and wish the team all the very best for the game against Bury.
Mike Penning MP (pictured below) said: "It was great to be there on Tuesday night to witness Hemel Hempstead Town's historic win to take them to the first round of the FA Cup. I welcome this fantastic offer to Under 18's by Underwoods Solicitors to cover the cost of the ticket and coach trip to Bury to support the club. This is a great offer and I urge any young football fan to take it up. It's great that businesses are backing our team and helping local youngsters in this way!"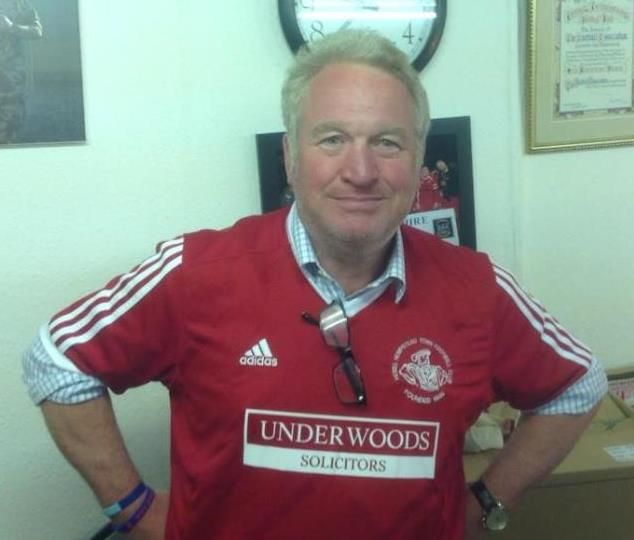 Underwoods Solicitors was founded in 1991. It is a wholly independent law firm owned and managed by Kerry Underwood and Robert Males. Hemel Hempstead based, and very proud of it, the firm has a worldwide reputation and has significant African work and connections. Pro bono solicitors to Cape Town Opera in South Africa and England. Advisers to Commonwealth governments.